Ad blocker interference detected!
Wikia is a free-to-use site that makes money from advertising. We have a modified experience for viewers using ad blockers

Wikia is not accessible if you've made further modifications. Remove the custom ad blocker rule(s) and the page will load as expected.
Marquise de Merteuil
is femme fatale of
Les Liaisons dangereuses
is married noble woman who seek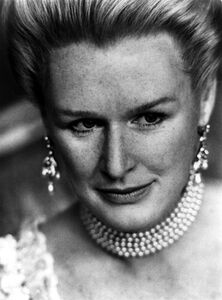 revenge against her lover who left her to marry 15 year old Cecile de Volanges and she approaches and team up with
Vicomte de Valmont
to plotting and corresponds other women for downfall. She was also manipulating men out of boredom to slept with her for enjoyment
She and Valmont were lovers before because he was nephew of her friend afterwards she had affair with the Counrt thus left Valmont into notorious womanizer who finding the challenge too easy from Merteuil. Two of their victims were Madame de Tourvel who is wife f potilction who is remian virgin and faithful to her husband and Cecile who had been betrothed to Merteuil's former lover but she was in love with her music tutor Danceny (who also feelings for her) and Merteuil suggests Valmont to played with Celice as begun seduced her which led loss of Celice's virginity. when Cecile confessed to Merteuil about her exeprince for losing virginity to Valmont by guilt that if her mother found out as Merteuil encourages her to married her lover means Danceny as male mirtess.
Merteulli's next victim was Madame de Tourvel who stayed in Valmont's aunt while her husband was away
Trivia
The character Kathryn Mertueli of the 1999 film Cruel Intentions is based on Marquise
Gallery