| | | |
| --- | --- | --- |
| " | It will be cost much more than you think. | " |
| | ~ Marian Paździoch | |
| | | |
| --- | --- | --- |
| " | Helena I have a heart attack. | " |
| | ~ Marian after unpleasant experience. | |
Marian Janusz Heinrich Gottlieb Paździoch von Bumberstein
, simply known as
Marian Paździoch
, born in October 1945 - is the second character and the main antagonist in popular polish comedian series
Świat według 'Kiepskich
(The World by Kiepscy) before the thirteenth season, when
Jolanta Pupcia-Kiepska
appeared. He's very boorish and greedy. Despite this he is one of the most popular characters in the sitcom and very popular character in Poland.
Life
Marian was born in Wąchock. Now he lives in Wrocław on Ćwiartki 3/3. He is married with Helena Paździoch. He is Ferdynand's Kiepski neighbour. Both often argue ussulally about who will fiirst use their private, public toilet. But they sometimes liaise to earn a lot of money. Paździoch also dislikes his second neighbour Arnold Boczek whose calling "Fatty" (Polish- grubas). He works in bazaar and selling lingerie. Only person whose he's afraid is his wife Helena.
Past
We don't know many about his past. He often says "You don't know a lot of things about me". His father was called Józef and mother Helena. His grandfather Ernest von Paździoch was a German.
In childhood he was altar server. His mother wanted him to be a priest.
In People's Republic of Poland he was a member of Polish United Workers' Party. He collaborated with SB.
What he likes doing
Stealing toilet paper and bulbs.
Offending his neighbors and wife.
Complaining about Waldek Kiepski.
Philosophizing with Ferdynand Kiepski.
Gallery
Videos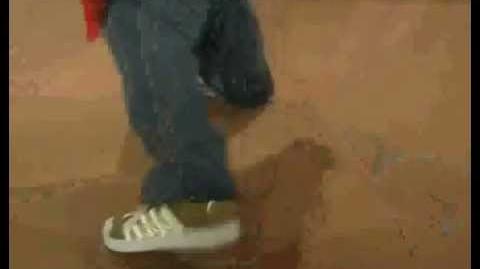 Trivia
He gets up at 4:30 a.m.
He married with Helena in 1983.
For all life, he's cheated his mother that he became a priest.
He can dance breakdance.
He had more than 100 heart's attack.
During his life he was three times presumed dead by people.
In one of episodes, Paździoch knew also dark magic and was using it to harass neighbors.
Ad blocker interference detected!
Wikia is a free-to-use site that makes money from advertising. We have a modified experience for viewers using ad blockers

Wikia is not accessible if you've made further modifications. Remove the custom ad blocker rule(s) and the page will load as expected.