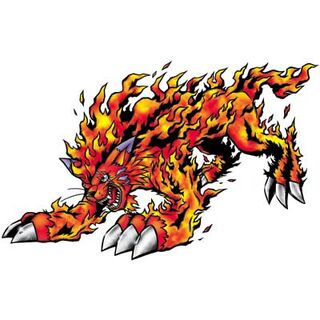 Lynxmon
is a minor villain in Digimon Tamers.
Appearance
Lynxmon is an Armor Level Digimon that Resembles a lynx in which it's entire body is engulfed in flames.
Digimon Tamers
Lynxmon only made one appearance in Digimon Tamers. When Takato was dreaming, he saw Lynxmon and Renamon fighting each other. Renamon defeated Lynxmon with a Diamond Storm attack.
Attacks
Howling Buster
Wild Nail Claws
Trivia
Lynxmon's Pre-Digivolution is Gatomon
Ad blocker interference detected!
Wikia is a free-to-use site that makes money from advertising. We have a modified experience for viewers using ad blockers

Wikia is not accessible if you've made further modifications. Remove the custom ad blocker rule(s) and the page will load as expected.