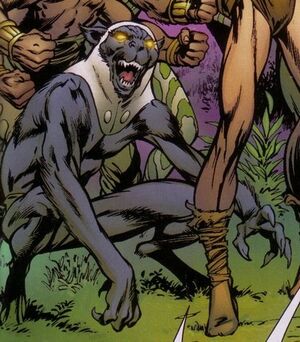 Lupo was once a Swamp Man that lived in the Savage Land, a tropical preserve hidden in Antarctica. He was artificially mutated into a werewolf-like metahuman by Magneto and was one of Magneto's first Savage Land Mutates. Together with the other Savage Land Mutates, he served Magneto in battling the X-Men and Ka-Zar. He reverted to his original form after the battle. Lupo later returned to his mutant form and fought the Avengers in the Savage Land.
Under Brainchild's orders, Barbarus and the Savage Land Mutates fought Spider-Man, Ka-Zar, and Angel in the Savage Land. He then served Sauron and Zaladane in their attempt to take over the Savage Land.
Lupo was later further mutated by Brainchild and aided Zaladane in another attempt to conquer the Savage Land. Zaladane and the Savage Land Mutates then battled Magneto, Ka-Zar, Rogue, and their allies in the Savage Land.
Lupo encounters a makeshift team of Avengers who thought a recent prison escape had origins in the Savage Land.
Television History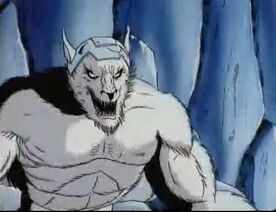 Lupo appears in the X-Men TV series. He is a member of the Savage Land Mutates and is shown working for Mister Sinister at the time when he trapped Professor X and Magneto in the Savage Land.
Ad blocker interference detected!
Wikia is a free-to-use site that makes money from advertising. We have a modified experience for viewers using ad blockers

Wikia is not accessible if you've made further modifications. Remove the custom ad blocker rule(s) and the page will load as expected.