This article's content is marked as Mature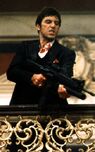 The page Lord Embryo contains mature content that may include coarse language, sexual references, and/or graphic violent images which may be disturbing to some. Mature pages are recommended for those who are 18 years of age and older.
If you are 18 years or older or are comfortable with graphic material, you are free to view this page. Otherwise, you should close this page and
view another page
.
Lord Embryo is the main antagonist of the CROSS ANGE Rondo of Angel and Dragon anime series. He is the creator of the World of Mana.
Biography
Early Years
Many years ago, Embryo created a gene that he hoped would put an end to the world's conflicts. This gene would allow the user to manipulate Mana with their mind. Embryo couldn't prevent the creation of the Norma, however, so he declared that the Norma should be treated with contempt. He created the World of Mana by using the life force of the first DRAGON, and he then caused the Norma and the DRAGONs to fight each other as a means of creating Dracunium crystals.
Present Day
Embryo joined the world leaders in a discussion on what to do regarding the DRAGON's attack on Arzenal. One suggestion that he had was that if they exterminate all the Norma, then they would either have to surrender unconditionally to the DRAGONs, or destroy them as well. The third option that he gave was to destroy and remake the world, and the world leaders agreed on it. He appointed Julio, Ange's brother, with a key that would allow him to "use the keys in the yard," and Julio set out to destroy the Norma.
He later met Ange and he informed her that her brother ordered the massacre. When Ange was about to give her brother the killing blow, Embryo intercepted her and personally killed him himself.
Personality
He was originally a kindhearted man who wanted peace. However, he eventually gave up on the current world and he decided to start a new. He also possesses somewhat of a God-complex, since he believes that he has the right to destroy the world and then remake it to fit his tastes. He also constantly abuses or rapes women that he wants to rule.
Abilities
He is a very talented manipulator and geneticist, having been responsible for the creation of the World of Mana, and, to an extent, the world's foundations, and he was also the creator of the Light of Mana.
Embryo also has the power to cause great pain and pleasure on anyone that he comes into contact with. He can cause someone to feel pleasure by tapping them on the forehead, and he can cause someone to feel pain by tapping them of the side of their temple.
Trivia
Embryo shares some similarities with the following villains: