Lord Choi
is secondly villain of
Arang and the Magistrate
is adoptive father of
Choi Joo-wol
is nobleman who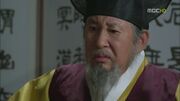 team up with Moo-yeon to find the women and killed them include Lady Suh whose family were burnt to death by orders of Choi.
Trivia
Kim Yong-gun who played him is father of Ha Jung-woo who plays Ji Young-min in The Chaser.
Ad blocker interference detected!
Wikia is a free-to-use site that makes money from advertising. We have a modified experience for viewers using ad blockers

Wikia is not accessible if you've made further modifications. Remove the custom ad blocker rule(s) and the page will load as expected.