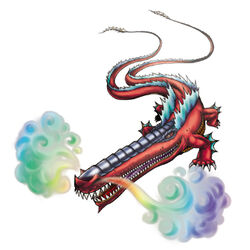 Leviamon
is a villain in
Digimon World Data Squad
and one of the
Seven Great Demon Lords
.
Appearance
Leviamon is a Mega Level Digimon that resembles the demon Leviathan. He also resembles a giant crocodile like monster with long jaws and two tails.
Digimon World Data Squad
Leviamon is one of the Seven Great Demon Lords. He's the 5th member that DATS encounters. Leviamon was created by the Code Key of Envy and a child filled with envy.
Attacks