✔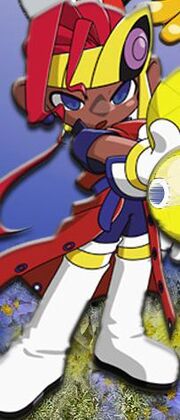 Leorina is the secondary antagonist in Klonoa 2. She is a Sky Pirate, but she becomes an ally during at near end of the game. Her sidekick is Tat.
Weapons
Fake Ring
A red artificial ring that copied off Klonoa's wind bullet which she creates after getting the ideas of it's power.
History
A couple years ago, she was a priestess in training from La-Lakoosha and she was know as Leo. However, she was impatient during her training. She finally found her own way of gaining the power of gods without becoming a priestess and left the temple. Prior to the events to Klonoa 2, she became a Sky Pirate and gained Tat as her loyal sidekick.