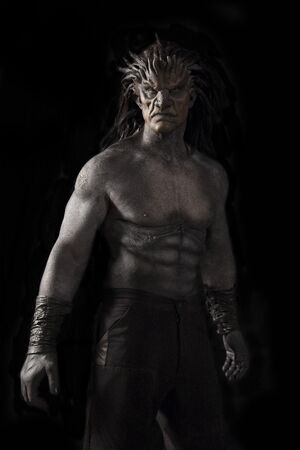 | | | |
| --- | --- | --- |
| " | I'm not merciful; I'm necessary. | " |
Lash appears in Agents of SHIELD as the tertiary antagonist of season three.
Biography
Professor Andrew Garner, a neurologist and forensic psychologist specialized in working with gifted individuals from SHIELD's Index, as well as Melinda May's ex-husband.
In the aftermath of the worldwide Terrigen Mist outbreak, Garner's Inhuman genes activated when he was studying Jiaying's ledger, and he began hunting down and executing other Inhumans. Grant Ward, oblivious to the fact that Garner is Inhuman, had Werner von Strucker go undercover in one of his classes. When May and Hunter attacked Ward at one of his bases, he ordered Werner to execute Garner, who transformed to Lash during the assassination attempt and survived the subsequent explosion.
After Agent May found all of this out from Werner, she then confronted Andrew about the incident. Andrew snapped and accidentally shot her with an ICER, then took her to a hangar and explained how his transformation came about. However, Team Coulson, the ATCU and Lincoln found him and battled him. May shot him and he reverted to his human self. He is currently in custody of Gideon Malick (a surviving HYDRA leader who Rosalind Price is secretly working with).