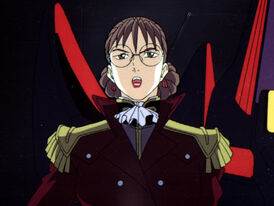 Lady Une
is one of the major antagonists in the anime series
Gundam Wing
, and the love interest of principal villain, Treize Khushrenada, serving as his personal assistant throughout. A schizoid (whose name is rather ironically taken from the French for "one") Une has two personalities; one sadistic and ruthless, the other diplomatic and peacefully inclined. Utterly loyal to "Mr. Treize" she is devoted to making his vision a reality.
Ad blocker interference detected!
Wikia is a free-to-use site that makes money from advertising. We have a modified experience for viewers using ad blockers

Wikia is not accessible if you've made further modifications. Remove the custom ad blocker rule(s) and the page will load as expected.