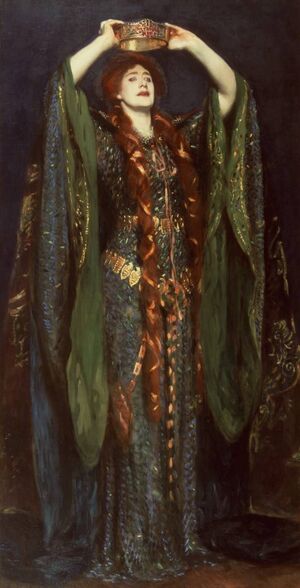 Lady Macbeth is the titular deuteragonist/secondary antagonist of Shakespeare's play Macbeth. She is the wife of Lord Macbeth, and it is she who gives him the idea of killing the King.
Because of her part in the crimes, Lady Macbeth is so remorseful that she walks in her sleep and hangs herself to death.
In the opera, she is a soprano.