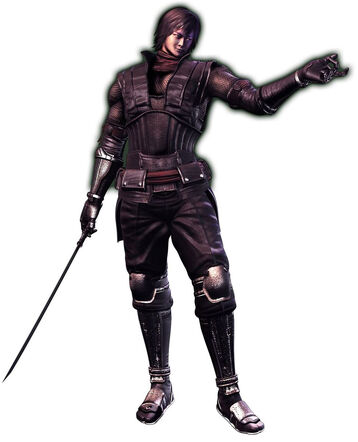 Kuroh Sakamoto
is the secondary antagonist in the game,
Ninja Gaiden
alongside his master,
Kanbe Ogawa
. He was also a teammate and rival of the game's protagonist, Ken Ogawa and a member of an elite ninja organization, GUIDE.
Kuroh is very skilled in Japanese martial arts, but he is irreverent and immodest. His overconfidence has helped him to grow and distinguish himself as the top fighter in the GUIDE team.
History
When the parasitic creatures called the Alpha Worms infected the citizens in Tokyo, Kanbe Ogawa and the GUIDE team arrive in the scene. After Kanbe leactured the ninjas, Kuroh was the first to go down into the city, followed by the others and lastly, Ken. The team soon got to work of destroying the mutants throughout Tokyo.
Personality
Ad blocker interference detected!
Wikia is a free-to-use site that makes money from advertising. We have a modified experience for viewers using ad blockers

Wikia is not accessible if you've made further modifications. Remove the custom ad blocker rule(s) and the page will load as expected.