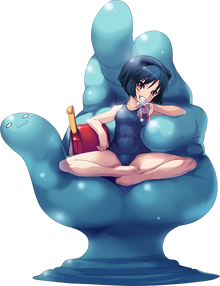 Kira Daidohji is a playable character and the villain from Arcana Heart series.
Biography Edit
She is a child prodigy who earned her doctorate in Elemental Science at a prestigious American university. However, Kira became embittered with the world around her when she was forced to return to elementary school upon her return to Japan. Consequently, she became arrogant and condescending. She came to the conclusion that her only remaining option is to embark on a quest for global domination.
Ad blocker interference detected!
Wikia is a free-to-use site that makes money from advertising. We have a modified experience for viewers using ad blockers

Wikia is not accessible if you've made further modifications. Remove the custom ad blocker rule(s) and the page will load as expected.