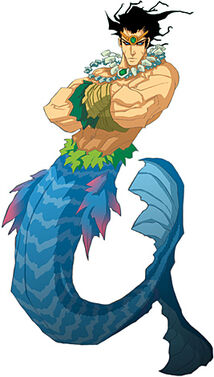 King Iqula is a DC Comic Book Villain and an Enemy of Aquaman.
History
Iqula was born before the Exodus. This was a time where in Merpeople with fins became separatists from the legged Atlantians of Posiedonis. Through his youth Iqula was well trained as a leader and a general. Callin himself the true son of the Sea, he believed he should rule all of Atlantis in place of Aquaman due to his high born bloodline as a descendant of Poseidon. Iqula believed that he was the true ruler of Atlantis, so he tries to do whatever it took to rule Atlantis.
Ad blocker interference detected!
Wikia is a free-to-use site that makes money from advertising. We have a modified experience for viewers using ad blockers

Wikia is not accessible if you've made further modifications. Remove the custom ad blocker rule(s) and the page will load as expected.