Ad blocker interference detected!
Wikia is a free-to-use site that makes money from advertising. We have a modified experience for viewers using ad blockers

Wikia is not accessible if you've made further modifications. Remove the custom ad blocker rule(s) and the page will load as expected.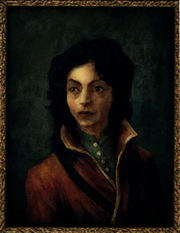 Justine Florbelle is the protagonist and anti-heroine of Amnesia: The Dark Descent DLC, Justine. It is named after her. Justine kidnaps her suitors and locked them up in her dungeon where they died. The player explores her dungeon to learn of her sociopathic behavior and her misdeeds. Throughout the game, she isn't confronted. Near the end, it is revealed that the player character is Justine all along. If she rescued her suitors, she locks them up again the next she does that again, and leaves her dungeon.