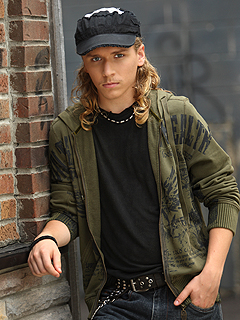 Johnny DiMarco was a minor antagonist in season 6 and the main villain of Season 7 in Degrassi. His list of villainous actions is shown here:
Season 6 - 
He is a student who beats up Toby. He peed on J.T's car just before Drake murdered him. He felt bad about it; but he is not shown  any more in this season.
Season 7 - 
He started attending Degrassi after Lakehurst burned down. He built one of the most infamous feuds in Degrassi history with Spinner Mason. He later tells Toby that he is sorry for beating up Toby; but is also seen picking on him. He did many other things as well. 
It wasnt until around Season 8 that he gave up his evil ways.