Ad blocker interference detected!
Wikia is a free-to-use site that makes money from advertising. We have a modified experience for viewers using ad blockers

Wikia is not accessible if you've made further modifications. Remove the custom ad blocker rule(s) and the page will load as expected.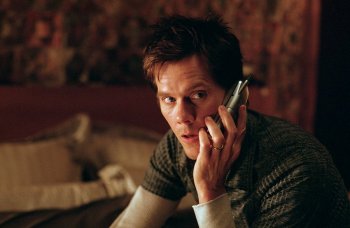 Joe Hickey is the main antagonist of the 2002 film Trapped.
He is portrayed by Kevin Bacon, who also portrayed Bobby Hayes, Jacques, Wade, Sebastian Shaw, David Lindhagen, Sebastian Caine and Ray Duquette.
About
Joe and his wife lose their daughter Kaite who died by suppsoly negligence by doctor named Will Jennings is now married father, which relusted them to kidnapped rich children and forced parents to pay the ransom for 24 hours or blackmailed them. their next tagert was Will is now livng happy with his wife Karen and daughter named Abby who suffered from asthmatic, When Karen and Abby went for ice cream , Joe's cousin kidnapped Abby and Karen was panicked to find her daughter , Joe standing in front of her by telling her by he kidnapped her daughter. Cheryal who is his wife at time sent to seduced Will and demened