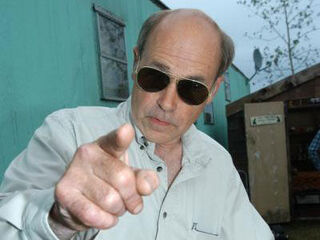 Jim Lahey is the supervisor of Sunnyvale Trailer Park and the main antagonist of the show Trailer Park Boys.  He is Julian, Ricky, and Bubbles' rival and constantly tries to get them arrested or otherwise kicked out of the trailer park.  He is also an alcoholic and in a homosexual relationship with his overweight assistant Randy.  In season 6, he and the boys reach an agreement where he overlooks and even hides their criminal activities.
Ad blocker interference detected!
Wikia is a free-to-use site that makes money from advertising. We have a modified experience for viewers using ad blockers

Wikia is not accessible if you've made further modifications. Remove the custom ad blocker rule(s) and the page will load as expected.