Isadora Duarte Toledo de Montalvo .IsadoIsadora is the main female villian in the telenovela Destilando Amor
Story background: Isadora has had a crush on a guy named Rodrigo but then Rodrigo has his eye on another female named Gaviota which made Isadora mad. She will do anything to destroy Gaviota and Rodrigo relationship. She later steals Rodrigo from Gaviota and has a child with Rodrigo. Later she cheats with her best friends Sofia's husband Francisco which leads to a fight her ex best friend in a restaurant. Isadora and Minerva both hate Gaviota and plot schemes with each other in order to destroy her. Later she feels guilty for her actions for her sons sake and becomes a history teacher later. She is portrayd by Mexican actress Martha Julia.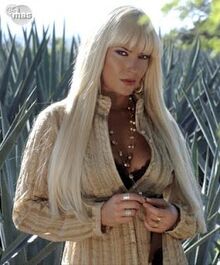 Ad blocker interference detected!
Wikia is a free-to-use site that makes money from advertising. We have a modified experience for viewers using ad blockers

Wikia is not accessible if you've made further modifications. Remove the custom ad blocker rule(s) and the page will load as expected.