Ad blocker interference detected!
Wikia is a free-to-use site that makes money from advertising. We have a modified experience for viewers using ad blockers

Wikia is not accessible if you've made further modifications. Remove the custom ad blocker rule(s) and the page will load as expected.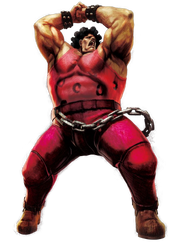 Hugo is the main recurring antagonist of the 2011 animated television series Bob's Burgers on Fox. He is a Health Inspector who tries to put Bob Bletcher's burger joint out of buissness, once for suspicion of a rumor that Bob was serving human flesh in his food from the crematorium that happens to be next door to the restaurant.
Hugo once was in a relationship with Bob's wife, Linda. She left Hugo for Bob.
Hugo's voice is provided by voice actor Sam Seder.
External links