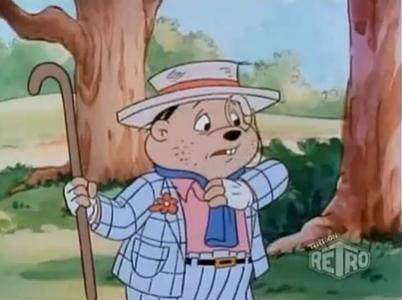 Harry (sometimes known as "Uncle" Harry) was a recurring antagonist in the original animated Alvin and the Chipmunks media - he was an anthropomorphic chipmunk who loved to take advantage of others and con them in order to make himself rich, even going as far as playing on emotions to get what he wants: such as when he managed to convince the Chipmunks he was their real uncle - when they found out the truth they returned to Dave and from that moment on their relationship was one of antagonism.
In recent media, Harry no longer exists (at least not as of yet) - his role as one of the Chipmunks' main antagonists has instead been passed on to Ian Hawke, who has many of the same negative traits as Harry.
Ad blocker interference detected!
Wikia is a free-to-use site that makes money from advertising. We have a modified experience for viewers using ad blockers

Wikia is not accessible if you've made further modifications. Remove the custom ad blocker rule(s) and the page will load as expected.