This article's content is marked as Mature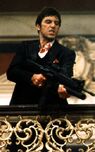 The page Hagoromo Gitsune contains mature content that may include coarse language, sexual references, and/or graphic violent images which may be disturbing to some. Mature pages are recommended for those who are 18 years of age and older.
If you are 18 years or older or are comfortable with graphic material, you are free to view this page. Otherwise, you should close this page and
view another page
.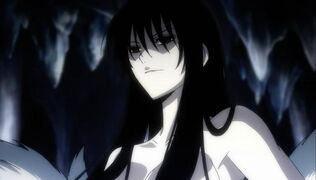 Hagoromo Gitsune is the demon fox who was originally considered the master of spirits and is the head of the Kyoto Yōkai. According to Keikain records, Hagorome Gitsune first appeared during turbulent times, possessed the body of a notable child, and took control of the body to attain adult form. Gathering power by absorbing hatred, envy, anger, despair and large quantities of malice from the center of government, she continued to grow stronger and it is said that the stronger the malice in the world, the stronger she will become. Despite this, she can only live as long as a human lifetime, for when her host body's life reaches its end, she must hide her "true form" somewhere safe until a suitable candidate for her reincarnation appears. If her "true form" isn't sealed, then regardless of how many times she is defeated, she will continue to reincarnate into the next generation. As a result of this, she is said to be capable of living a thousand years.
Gallery