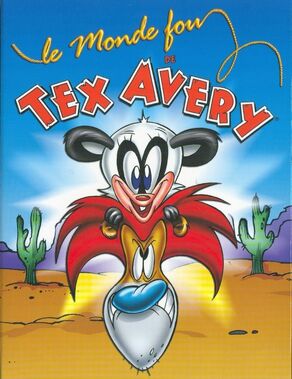 Ghengis the Lion is both the Protagonist and Antagoist in the Ghenis & Khannie segment in Wacky World of Tex Avery. He's a Lion who appers to be a parody to Ghengis Khan. He cannot rule over his rival (a female Panda named Khannie). Ghengis and his army travals place to place.
Trivia
In the Power Pooch segment "Power Pooch No More" Ghengis is one of the guest cameos who appered as a "cool" toy (the other 2 were Sagebrush Sid and Mooch the Fox).
In one Tex Avery segment, Sagebrush Sid uses an army that looks similar to Ghengis's to get throght Tex's fort.