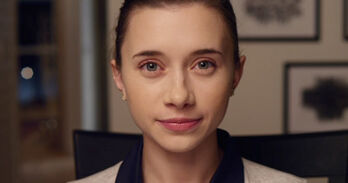 Emily Smith-Dungy is the main protagonist of Family Weekend. Despite this, Emily is an uncompromising and heartless teenager who inflicts pain on her family to get what she wants.
Family Weekend
Emily is a teenage girl with a passion for jump roping. When her parents decide not to come to the jump rope contest she's about to be in, Emily takes matters into her own hands. She takes her parents hostage, having them bound, gagged, and tortured throughout the entire film without any remorse and manipulating her family. Instead of being ashamed of herself for what she does and taking responsibility for her actions, Emily keeps her wrongdoings a secret. Even when she is arrested, Emily finally makes her dreams of being a jump-rope champion come true.
Trivia
Emily is played by High School Musical star Olesya Rulin.
Ad blocker interference detected!
Wikia is a free-to-use site that makes money from advertising. We have a modified experience for viewers using ad blockers

Wikia is not accessible if you've made further modifications. Remove the custom ad blocker rule(s) and the page will load as expected.