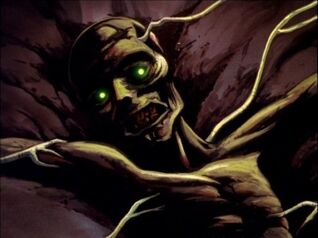 Tony Maychek, also known as Earthmover, is a villain in DC comics and a former worker. He had a daughter named Jackie who he raised alone due to his wife passing away. He once worked for his friend Bill to dumping toxic waste which he disapproves and was more focused on his daughter's future. One day while dumping waste, Tony was bathed in soil and toxic waste. He was thought and left for dead. Years later, he became a corpse that could control soil and sent rock elementals to stalk his daughter.
Ad blocker interference detected!
Wikia is a free-to-use site that makes money from advertising. We have a modified experience for viewers using ad blockers

Wikia is not accessible if you've made further modifications. Remove the custom ad blocker rule(s) and the page will load as expected.