Drakkus (Word Paynn) is the main antagonist of the Dragon Booster series. 30 years ago he and his former ally Mortis Penn where working together to guide the dragons into the spirit world of a brighter future. Word created his own weapons to use the dark magic and immortalize his body to have a forever conquer.
Gallery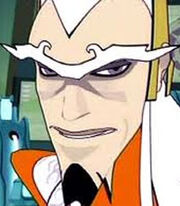 Ad blocker interference detected!
Wikia is a free-to-use site that makes money from advertising. We have a modified experience for viewers using ad blockers

Wikia is not accessible if you've made further modifications. Remove the custom ad blocker rule(s) and the page will load as expected.