Dr. Favershim 
was a college doctor and an antagonist in the
Drake & Josh
series.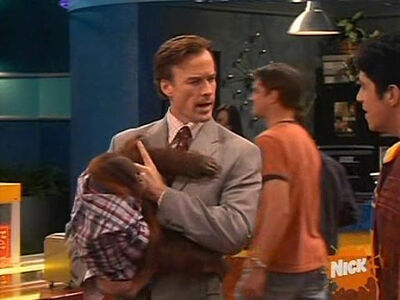 Favershim left the institute of Cambodia when he was revealed to be a consumer of exotic primates. When Drake & Josh wanted to buy a car using Walter's money, Drake bought Bobo, car dealer's mascot. Dr. Favershim noticed the primate at the premiere and offered to buy the primate for $10,000. The brothers accepted his offer, unaware of his true intentions.
Megan searched the doctor's name and found his records. Drake and Josh, now knowing the doctor's background, confronted the Favershim and told him that they want Bobo back. Megan called the police about the doctor. The police entered Favershim's apartment and arrested. He later escaped with the officers chasing him.
Ad blocker interference detected!
Wikia is a free-to-use site that makes money from advertising. We have a modified experience for viewers using ad blockers

Wikia is not accessible if you've made further modifications. Remove the custom ad blocker rule(s) and the page will load as expected.