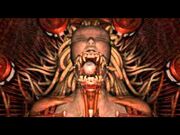 Dorothy Halligan Deaver
, is a recurring character from the sitcom,
ALF
. She is biologically Kate's mother who frequently bullies
ALF
. She moves in with the Tanners for a while after she has a falling out with her best friend "Crazy" Estelle, whose house she used to live in. Dorothy moves into an apartment nearby the Tanners, where she meets Whizzer Deaver, who she has married in the episode
Something's Wrong With Me
.
Dorothy enjoys knitting and horse race betting.
Misdeeds
Season 2
Something's Wrong with Me: Threaten to kill ALF with a gun, if he didn't eat the raw spinach.
Ad blocker interference detected!
Wikia is a free-to-use site that makes money from advertising. We have a modified experience for viewers using ad blockers

Wikia is not accessible if you've made further modifications. Remove the custom ad blocker rule(s) and the page will load as expected.