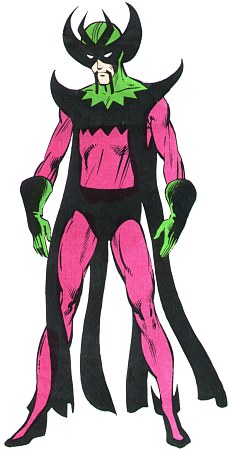 Diablo is an alchemist and a supervillain from Marvel comics who has fought a number of superheroes in his career - including the Fantastic Four and Alpha Flight.
Esteban Corazon de Ablo was born the son of a nobleman in early nineteenth century Spain. Curious and inventive by nature, the restless young man became fascinated with the ancient science of alchemy. Using funds borrowed from his inheritance, De Ablo began to roam Europe in search of documents and artifacts of ancient alchemy, as well as rare potions and herbs to experiment with. He also received aid from some forgotten, mysterious god from remote ages. Within a decade, he became the world's greatest living authority on the science, having discovered or concocted countless potions with bizarre properties.
Haughty and cunning, De Ablo began to put his alchemical knowledge to use for personal gain, becoming a ruthless tyrant and earning the name Diablo by those who suffered his lack of humanity.
Gallery