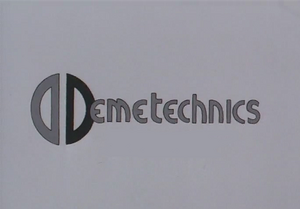 Demetechnics was a small corporation that was the organization behind the Eternal Youth Spa and a min0r antagonistic group in the episode "Eternal Youth" Batman: The Animated Series.
Poison Ivy set up Demetechnics—named after her alias Daphne Demeter—to legally run the Eternal Youth Spa and produce her toxin Demetrite.
Ad blocker interference detected!
Wikia is a free-to-use site that makes money from advertising. We have a modified experience for viewers using ad blockers

Wikia is not accessible if you've made further modifications. Remove the custom ad blocker rule(s) and the page will load as expected.