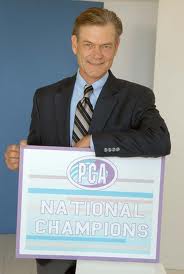 Dean Rivers is the president of PCA and a major antagonist in Zoey 101. He has a rude wife named Tipper, who seems to have a strong uncooperation with her husband. He is also obsessed in video games and chocolates. He is a conservative, and he has a different viewpoint from Zoey on nearly every kind of school-ground issue. Though he seems to be quite unsupportive and pompous, he does wish the best towards his students and staff.
Similar Pages:
Mr. Kidswatter (Wayside School)
Ad blocker interference detected!
Wikia is a free-to-use site that makes money from advertising. We have a modified experience for viewers using ad blockers

Wikia is not accessible if you've made further modifications. Remove the custom ad blocker rule(s) and the page will load as expected.