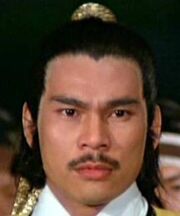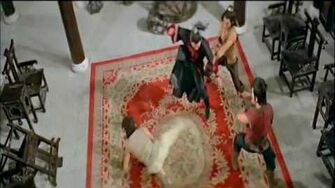 Dao Tian-Do, also known as Tu-Tian-Tao (or either with "tiger" affixed to the beginning or the end) was the main antagonist of the 1978 Hong Kong Martal Arts film Crippled Avengers also known as Return of the Five Deadly Venoms. He was portrayed by Kuan Tai Chin.
History
Dao Tian-Do was a martial artist of some reknown for his skill in the tiger style. He was a hapilly married man with a son until tragedy struck, when martial artists from an opposing clan broke into his house, killed his wife, and crippled his son . After recovering from the grief of what had happenned, Tian-Do ordered that metal arms be constructed for his son, while he went on a rampage, killing everyone who had wronged him or his family, and ultimately taking control of the town.
As his son grew up, Tian-Do taught the boy martial arts, and slowly became less protective of his son (though he still rarely allowed Cheng to exit the premises of his massive property).
Crippled Avengers
In the action of Crippled Avengers, Tian-Do and the various peoples under his employ were working on preparing festivities for one of his 45th birthday. During this time, 4 men happenned to make him angry, and Tian-Do punished all 4. As his son was allowed to live as a cripple, Tian-Do to allowed the four men to live, but took ability from each one.
The Four men scaped from his town to train and master their disabilities, working them into fighting styles. A few days before his 45th birthday, the four men returned. Several enforcers and haired martial artists were hired by Tian-Do and to eleminate them, but all failed. The 4 men eventually managed to break into his house, kill his son, and, eventually, killed Tian-Do.