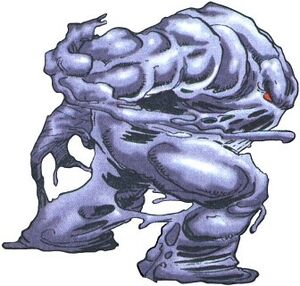 D.K.
, AKA David Kalen, is a villain in the Marvel Universe and an enemy towards Spider-Man.
History
While David and Hank Kalen were doing an investigation of the Sanders Chemical Corporation, the two told Sanders that he would have to shut down the factory. However, the two were seemingly killed when they were exposed to toxic sludge. However, two months later, David resurfaced as a monstrous brute known as DK, although his brother, Henry was killed in the accident. As D.K., David is know capable of decaying matter merely by touching it. David then processed to set out to find Sanders to extract vengeance for his brother's death.
Ad blocker interference detected!
Wikia is a free-to-use site that makes money from advertising. We have a modified experience for viewers using ad blockers

Wikia is not accessible if you've made further modifications. Remove the custom ad blocker rule(s) and the page will load as expected.