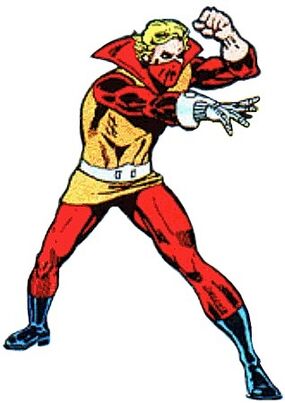 The Crumbler, AKA Alexander Percy Tuttle, is a villain in the DC Universe and an enemy towards both Green Arrow and Green Lantern.
History
As a child, Alexander Percy Tuttle was very intelligent and had a knack for science, his father, Morris Tuttle was a businessman and saw science as something useless, he was interested in making money. The young Alexander was forbidden by his father to continue his experiments and was forced to work on his construction company, but continued with his experiments in secret. Due to constant abuse from his father, Alexander Tuttle became mentally unbalanced. On one bad day in particular he stole money from his father's company and used it to build a glove which could disrupt atoms.
Gallery
Ad blocker interference detected!
Wikia is a free-to-use site that makes money from advertising. We have a modified experience for viewers using ad blockers

Wikia is not accessible if you've made further modifications. Remove the custom ad blocker rule(s) and the page will load as expected.