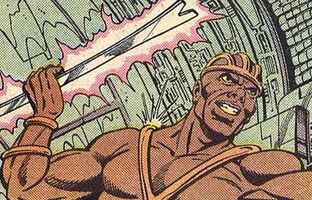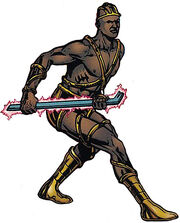 Crowbar
is a member of the
Cadre
. He uses a special crowbar which is energy charged.
Comic Appearances
Crowbar was originally imagined as a gangster who became empowered by the Overmaster, who bestowed the thug's favored weapon with incredible power in exchange for his service as a henchman.
Television History
He appeared in the show JusticeLeague Unlimited in the epsisode "Clash" where he and Cadre attack Metropolis however they are easily defeated by Superman and Batman. He later joins the Legion of Doom. In the episode "Alive" he sides against Lex Luthor in the mutany and was killed in the fighting.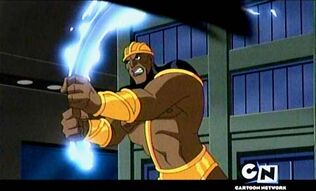 Trivia
Crowbar is obviously inspired by Marvel comic's supervillain, Wrecker - who also utilizes an enchanted crowbar as his signature weapon.