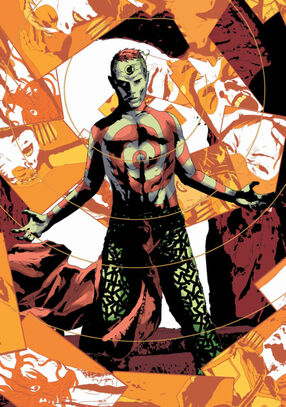 ✔

Werner Vertigo, better known as Count Vertigo, is a man with nothing to lose. Born to a royal family in the small nation of Vlatava,
Werner was the victim of an inner ear defect that affected his balance. After having a special device implanted to cure the problem, Werner altered it to allow him to affect other people's sense of balance. After his family lost their fortune, he turned to a life of crime, and became Count Vertigo. He repeatedly ran afoul of Green Arrow and Black Canary, and has been a repeat member of the Suicide Squad. His homeland was destroyed by the Spectre, and Vertigo is now left with nothing.
Vertigo has no superpowers, but the device implanted in his skull allows hims to alter other people's sense of balance, and grants him limited flight.
Video