✔



Click To Help Dr. Wily!

Dr. Wily has declared that this article is still under construction.
Please don't delete or edit this article yet, it may contrast with the original author's edits.
After I finish this article, the world will be mine! MWAHAHAHAHA!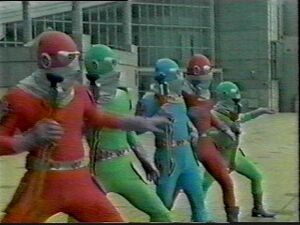 Chromites are General Havoc's elite robotic foot soldiers. According to him they feel no pain, and with no need to breathe are excellent fighters both on land and underwater. They are seen piloting the Turbo Megazord while it's under Divatox's control, and other vehicles. A special Chromite was modified to create the Shadow Rangers.
Trivia
Their Super Sentai counterparts are Combatant Wumpers from Gekisou Sentai Carranger.
Ad blocker interference detected!
Wikia is a free-to-use site that makes money from advertising. We have a modified experience for viewers using ad blockers

Wikia is not accessible if you've made further modifications. Remove the custom ad blocker rule(s) and the page will load as expected.