Ad blocker interference detected!
Wikia is a free-to-use site that makes money from advertising. We have a modified experience for viewers using ad blockers

Wikia is not accessible if you've made further modifications. Remove the custom ad blocker rule(s) and the page will load as expected.

✘
---
This page was marked for deletion because it has little to no content at all. If you think it shouldn't be deleted, please comment in its talk page.
---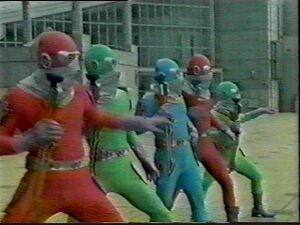 Chromites are General Havoc's elite robotic foot soldiers. According to him they feel no pain, and with no need to breathe are excellent fighters both on land and underwater. They are seen piloting the Turbo Megazord while it's under Divatox's control, and other vehicles. A special Chromite was modified to create the Shadow Rangers.
See also