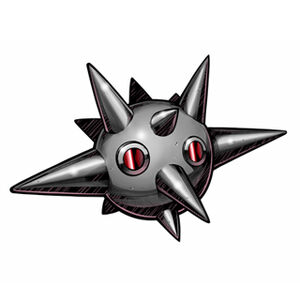 Chikurimon
are minor villains in
Digimon Xros Wars
.
Appearance
Chikurimon is an unknown level Digimon that resembles silver spike-ball like monsters with two red eyes.
Digimon Xros Wars
Chikurimon were MadLeomon's minions. After they were defeated by Xros Heart, MadLeomon absorbed them along with Mammothmon and Troopmon to become MadLeomon Armed Mode .
Attacks
Ad blocker interference detected!
Wikia is a free-to-use site that makes money from advertising. We have a modified experience for viewers using ad blockers

Wikia is not accessible if you've made further modifications. Remove the custom ad blocker rule(s) and the page will load as expected.