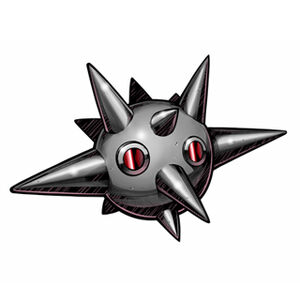 Chikurimon
are minor villains in Digimon Xros Wars.
Appearance
Chikurimon is an unknown level Digimon that resembles spike-ball like monsters with two red eyes.
Digimon Xros Wars
Chikurimon were MadLeomon's minions. After they were defeated by Xros Heart, MadLeomon absorbed them along with Mammothmon and Troopmon to become MadLeomon Armed Mode .
Attacks