Buddy Revell is the main antagonist of the 1987 film "Three O'Clock" High. He's portrayed by Richard Tyson.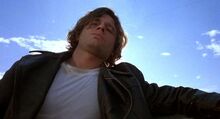 Biography
Buddy Revell is a violent delinquent and a bully, He was the new student of Weaver High School who was transferred in from his old school, He came from his continuation a school of students at Risk. Jerry Mitchell (Casey Siemaszko) bumps into buddy try to introduced himself he realized he made buddy angry, Jerry taps buddy in the arm, Buddy doesn't like to be touched by nobody, by tossing jerry through a wall and challenges him to a fight at 3'o clock.
Gallery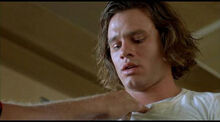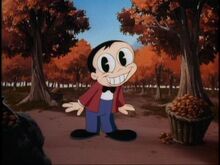 Ad blocker interference detected!
Wikia is a free-to-use site that makes money from advertising. We have a modified experience for viewers using ad blockers

Wikia is not accessible if you've made further modifications. Remove the custom ad blocker rule(s) and the page will load as expected.