Bruno "Ugly" Mannheim is a crime lord from Metropolis and an enemy of Superman in both the comic books and in Superman The Animated Series. He's also an enemy in the TV show; Smallville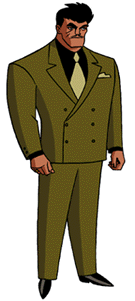 History
Mannheim is a gang leader from Metropolis that leaves him with vast wealth. He tricked people for his own means and was immoral. One of the occasions was when he offered a toy maker named Winslow Schott Sr finance the construction of a toy factory. The financing came at a cost however the toy factory was to be used as a front for a racket . Mannheim was only named as a suspect while Winslow Schott Sr., was taken to jail where he later died after the police found out about the rackets.
Smallville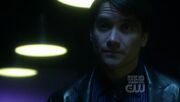 Bruno Mannheim also makes an appearance in the liver action TV show; Smallville in season 8. He's protrayed by Dominic Zamprogna.
Background Info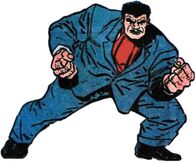 In the comics, Mannheim had a nickname "Ugly."