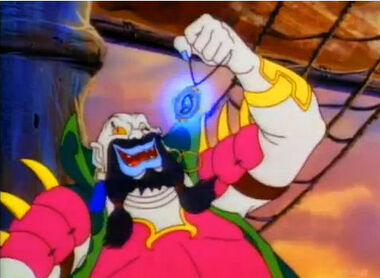 Bloth is the primary antagonist from the animated series The Pirates of Dark Water. This cold-blooded high seas marauder sails in search of the Thirteen Treasures of Rule. He kidnapped Primus and held him aboard his monster warship, The Maelstrom, trying to get information as to the whereabouts of the Treasures the King had his captains hide. When Primus escaped and passed the mantle of the quest over to his long lost son, Ren, Bloth went after the youth with a vengeance. Now they are sworn enemies, and the race to find the jewels comprises the central conflict of the Dark Water series.
Ad blocker interference detected!
Wikia is a free-to-use site that makes money from advertising. We have a modified experience for viewers using ad blockers

Wikia is not accessible if you've made further modifications. Remove the custom ad blocker rule(s) and the page will load as expected.