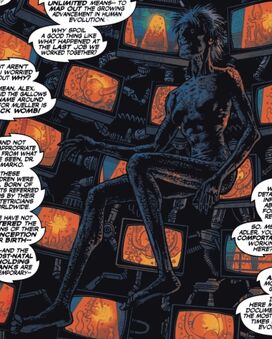 The Black Womb Project was a secret project funded by the United States Project and based at a nuclear facility in Alamogordo, New Mexico. It was created to research genetics and mutation. Both Brian Xavier (father of Charles Xavier) and Kurt Marko (father of Cain Marko) were members of the Project and allowed its head, Dr. Nathan Milbury (Mister Sinister) to perform experiments on their sons. The Project also experimented on thousands of mutant babies, including Toad.
Ad blocker interference detected!
Wikia is a free-to-use site that makes money from advertising. We have a modified experience for viewers using ad blockers

Wikia is not accessible if you've made further modifications. Remove the custom ad blocker rule(s) and the page will load as expected.