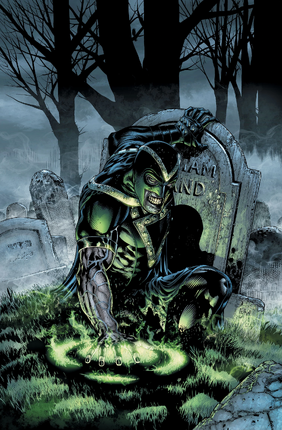 Black Hand
(real name:
William Hand
) is a powerful Zombie Lord in the
DC
comics. William Hand was a deceased man that was brought back from the dead to end all life in the universe. He is one of the members of the
Black Lantern Corps
. Once a minor villain with little significance, he became a dangerous force to be reckoned with after he became Black Lantern.
Powers and Abilities
Black Hand has the ability to resurrect the dead, drain the life out a anything he touches and even possession.
History
Black Hand suffers from a case of necrophiliac (meaning he has odd sexual behaviors with the dead). He has a rotting brain which lead him to have brain damage as well as led him to insanty. Black Hand would try to end everything if including himself, and has a obsessive compulsions toward death and has a hatred toward life.
Gallery