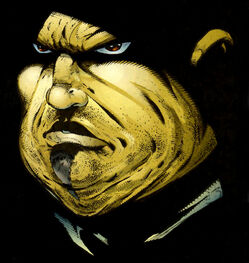 Billy Kincaid
is a murderous pedophile and an enemy of Spawn.
He was arrested because he was suspected of murdering multiple children. Billy escaped and returns to his old ways by kidnapping and killing kids by luring them to his ice cream. Just before Billy was about to kill a kid, Spawn arrived and gave him a gruesome death. Billy later ended up in Hell and was later revived. Spawn also fought Kincaid again.
Ad blocker interference detected!
Wikia is a free-to-use site that makes money from advertising. We have a modified experience for viewers using ad blockers

Wikia is not accessible if you've made further modifications. Remove the custom ad blocker rule(s) and the page will load as expected.