Big Macintosh (Sweet Apple Massacre)
Talk

5
26,753pages on
this wiki

This article's content is marked as Mature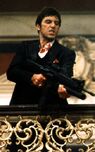 The page Big Macintosh (Sweet Apple Massacre) contains mature content that may include coarse language, sexual references, and/or graphic images which may be disturbing to some. Mature pages are recommended for those who are 20 years of age and older.
If you're 20 years or older or are comfortable with graphic material, you are free to view this page. Otherwise, close this page and
view another page
.
Big Macintosh
is the main antagonist of the infamous fan-fiction known as "Sweet Apple Massacre" - a "troll pasta" in a similar manner of
Cupcakes
(which demonized
Pinkie Pie
instead).
The fanfic has Big Macintosh kidnapping, raping, torturing and killing three other ponies (in the original the Cutie Mark Crusaders) as punishment for "being too loud". The fanfic ends with Big Macintosh luring Applejack into the cellar he had previously killed the other ponies in, saying he wanted to show her a "surprise".
Although "Sweet Apple Massacre" never gained the same level of internet notoriety as Cupcakes it is considered by many to be even more violent and graphic - so much so that it has gained several variant stories, a page on KnowYourMeme plus a growing You Tube trend (which, ironically, often shows Applejack as a killer rather than Big Macintosh - which is in conflict with the original story).
http://knowyourmeme.com/memes/sweet-apple-massacre-my-little-pony-fanfiction
Trivia
It is widely speculated that unlike Cupcakes or Rainbow Factory the Sweet Apple Massacre story was designed specifically to be as gory and inappropriate as possible - which has made several label it a "forced meme" (others find the excessive violence and over-the-top cruelty to be a source of comedy, in a similar style to hyper-gorey films such as Evil Dead)