✔
Facts
Bhaltazar is the cousin of gargamel !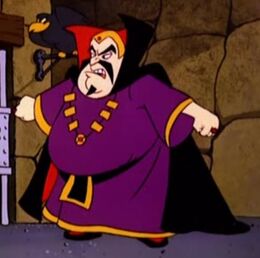 He didn't belive that smurfs exist until he saw them !
He's weapon was a strong and massive gun !
He lived in a big castel !
He's pet was a red , giant water dragon !
He never respected he's promisses to gargamel !
He never helped gargamel !
He's palace was full of traps !
He woden't ezit to kill someone !
He has a niece called Agnes who seem nicer then him and Gargamel !
He never believe in The Smurfs existence until he see them and know they really exist he also tried to capture them !