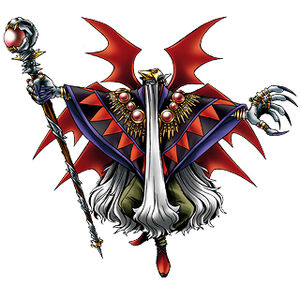 Barbamon
is one of the main antagonists in the
Digimon Manga
,
Digimon Next
and one of the villains in the videogame
Digimon World Data Squad
.
Appearance
Barbamon is a Mega Level Digimon that resembles the demon, Barbatos.
Digimon World Data Squad
Barbamon is a member of Digimon World Data Squad. He's a member of the Seven Great Demon Lords and the 2nd member DATS encountered. Barbamon was created by the Code Key of Greed and a child that's greedy.
Digimon Next
Barbamon is the leader of the Commandments.
Attacks
Death Lure
Pandæmonium Lost
Crimson Flame
Ad blocker interference detected!
Wikia is a free-to-use site that makes money from advertising. We have a modified experience for viewers using ad blockers

Wikia is not accessible if you've made further modifications. Remove the custom ad blocker rule(s) and the page will load as expected.