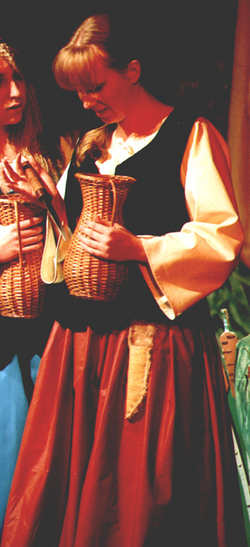 Balladyna is the main character and antagonist in the Polish tragedy tale Balladyna.
Balladyna was a ordinary girl which was living with her sister Alina and old mother in little hut. One day, the knight named Kirkor met two girls and through temptation of little daemon Chochlik he fell in love with both girls.Other daemon Skierka suggested that Kirkor should choose his wife by a constest, which girl will collect more raspberries, she win.
Balladyna killed Alina in forest with a knife.