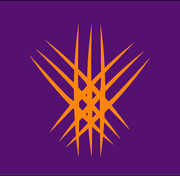 The Aswang are vampire-like creatures who feast on human flesh in the 2013 Philippine TV Series Juan Dela Cruz. They are the enemy of the Tagabantay and the Kapatiran. There Appearance The Aswang appears like ordinary humans but they can transform into purple-skinned hairy beast. They have superhuman strength, extremly fast and agile. They can also see in the dark and can jump at high heights. Their diet consists of human flesh.
In the human society
Through the guidance of their Haring Aswang, they have infiltrated almost all sectors of the human society, with the church as one the exception. Aswangs either carry or wear some sort of mystical black-gemmed jewelry to avoid detection by the Tagabantay. Their untransformed appearance also helped them blend in the human society. They get their food from the hospitals and funeral centers owned by their leader which lessened incidents of aswangs killing live humans for food. However with the shielding of Juan Dela Cruz, the Tagabantay by their own leader, increased these kind of incidents again so that the aswangs can feed their own families.
Religion
They worshipped the goddess Saragnayan who promised the Aswangs victory, prosperity and dominance over the humans through the Anak ng Dilim. 
Trivia