Anne-Marie Cortez was one of the first of Magneto's Acolytes. She was wounded by a S.H.I.E.L.D. agent after the Acolytes first sought out Magneto and were taken aboard his orbital base known as Asteroid M. It was this attack that convinced Magneto to lead the Acolytes after their initial meeting.
Healed by her brother and fellow Acolyte, Fabian Cortez, Anne-Marie was subsequently killed when Asteroid M was destroyed due to her brother's manipulations.
Nance Winters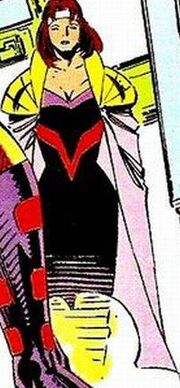 Nance Winters was a S.H.I.E.L.D. agent who was mind-controlled by Anne Marie Cortez into serving the Acolytes. Following the crash-landing of Asteroid M, it is unknown if she died or not.